Fire-End & Croker Hose / Standpipe Accessories
Since 1911, Croker Fire Prevention has manufactured, assembled, and distributed quality fire protection equipment to the United States and beyond.
As a division of Fire-End & Croker Corporation in Elmsford, New York, the comprehensive Croker line of equipment meets virtually every fire protection application.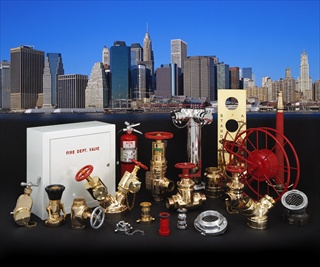 Fire-End & Croker equipment has been installed in all types of commercial, industrial, and institutional establishments, earning a reputation for high quality production and service.

All Croker products are manufactured under strict quality control, and often exceed the standards of UL/FM and M.E.A. Croker also provides clients with an extensive network of qualified customer service and support representatives. Croker Fire Prevention is a division of Fire-End & Croker Corporation.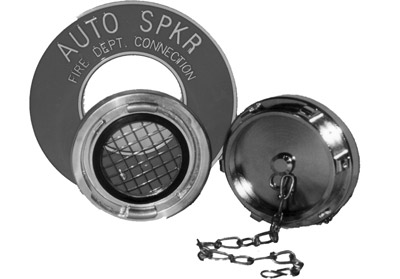 Fire-End & Croker Products include:
Extinguisher, hose, and valve cabinet
Fire extinguishers
Detention and fire rated cabinets
Hose rack assemblies, stations, and accessories
Pressure regulating and restricting valves for fire protection
Fire department connections: Storz, Siamese, test connections, roof manifolds
Monitor nozzles
Inspector's test and drain, tamper switches
Learn more about Fire-End & Croker on the manufacturer's website or contact us if you're in need of Fire-End & Croker sales and/or service.