Aurora Jockey Pumps Offer Fast Lead Times
March 18, 2014
Jockey pumps are not officially "listed" equipment in the fire pump world, but if you suddenly discover your jockey pump is not performing, you can quickly find yourself with a much bigger problem.  That is because with the jockey pump not working, there is nothing available to keep your sprinkler system piping pressurized.  A small drop in pressure from a small leak, and now your fire pump will start and likely alert the fire department.   You are left with a choice – keep the fire pump off, or get a new jockey pump – FAST.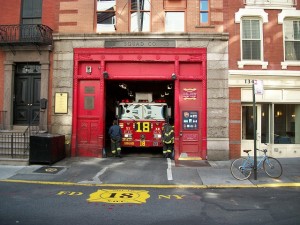 We have been stocking smaller jockey pump models for years with great success.  But larger jockey pumps present a stocking challenge.   Who wants to wait 2 to 3 weeks to replace their pump?
We have some great news!  Aurora now allows us to offer a fast lead time with their Quick Ship Program for the PVM Series jockey pumps.* As long as your approved order is placed before Noon Central Standard Time, your jockey pump will ship the following day!  Inquire today on the specific jockey pump models available.
*A maximum order of 3 PVM pumps and motors
*The pump model and specific motor need to be in the program (contact us for a brochure to see the list!)
*Only EPDM pumps and premium efficient motors qualify
You shouldn't have to wait long for something so vital to your businesses fire protection system, which is why we offer this for our customers looking for Aurora jockey pumps. If you have any questions on this program or anything else fire pump sales and service related, we're here to help!
Related Articles