CST Industries Joins our Expanding List of Product Offerings
November 22, 2016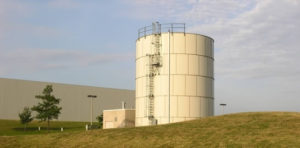 As your trusted supplier of all things in the realm of fire pump sales and service, we're always looking to expand on our offerings and increase our value to you. That is why we're proud to announce that we recently added CST Industries to our growing catalog.
For those of you unfamiliar with the company, CST Industries is the global leader in storage tanks and covers. The company portfolio includes CST Storage, CST Covers and Vulcan Tanks. Their bolted and factory-welded steel tanks meet or exceed NFPA 22, FM, LPS, AWWA, USACOE and other internationally recognized industry standards.
Two popular models in particular, HydroTec® and Aquastore®, offer an unbeatable combination of high quality and competitive cost.
HydroTec®
Factory-coated with electrostatically applied proprietary epoxy coating
Low initial cost without the typical sacrifice of coating quality and durability
Aquastore®
Features Vitrium™ glass-fused-to-steel coatings that are fused to the base metal at 1500° F
Lowest total life cycle costs in the industry
So if you're looking for a no-VOC field welded tank that comes in a variety of colors – in addition to dozens of other benefits – we invite you to explore what CST Industries brings to the table. Of course if you'd like to learn more, we invite you to give the experts at Steven Brown & Associates a call at 302-652-4722. They'll be happy to answer any questions you may have.
Related Articles