Steven Brown & Associates Now Offers Peerless Pumps
November 12, 2015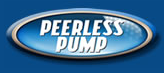 We're excited to announce that we've added one of the largest manufacturers of vertical pumps to our existing line of quality and reliable products. In our efforts to better serve our customers, Steven Brown & Associates now proudly offers Peerless Pump fire pumps, drives, controls, accessories, and more.
A recognized leader in the fire pump industry, Peerless Pump features a variety of fire pump choices, including horizontal, in-line and end suction centrifugal fire pumps, and vertical turbines. Peerless Pump features products that are customizable and built for your unique application, while also meeting all requirements put forth by the UL, ULC, FM, NFPA 13, NFPA 20, and MBMA.
Take a look at some of the great features of choosing a Peerless Pump housed fire pump packed system:
Accurate, predetermined costs
Worldwide technical support
State of the art designs
Factory, hydrostatic, string, and mag testing
And more!
Keep an eye out on our website for a new page dedicated to the Peerless Pump line in the near future. If you'd like to learn more or start exploring what Peerless Pump has to offer, give us a call today at 302-652-4722.
Related Articles