5 Winter Fire Prevention Tips
December 10, 2013
With winter creeping closer and the cooler weather already underway, there is no better time to share with you some of our best winter fire prevention tips to ensure you a fire-free holiday season. Between holiday cooking and using alternate heat sources, winter is the most prevalent time for home fires. With over $2 billion in property loss every year due to winter home fires, being aware of the home hazards is half the battle. Be sure to share these five winter fire prevention tips: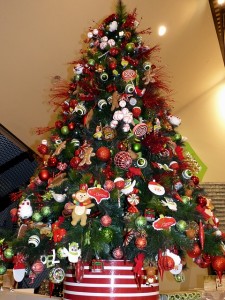 Check Smoke Detectors – Obviously one of the most important fire prevention tips is to have working smoke detectors on every level in your home. Be sure that the system has operating batteries and the detector is in good working condition.
Christmas Trees – Dry Christmas trees can be one of the most flammable things in your home. Be sure to keep your Christmas tree watered to maintain the moisture in the tree as long as possible. Also make sure the tree is at least three feet away from heat sources. Once the tree has dried out after the holiday, properly dispose of the tree.
Lighting Safety – $8.4 million in direct property damage is caused each year from holiday lighting. Make sure you are properly using the lights, which means not using indoor lights for outside decorating, or vise-versa. Loose bulbs, broken or fraying cords and/or strands of lights should be replaced. Be sure to turn off the lights on the tree if you go to sleep or go away, and always make sure you are not overloading the outlets!
Heating – There are a variety of different reasons we use alternate sources of heat in the winter, from the cost of heating fuels, to winter storms causing interruption in electric. There's also a variety of sources we use as heaters, from kerosene heaters to furnaces, wood stoves, and fireplaces. Fortunately, the same basic steps can apply to each. Be sure to properly clean the equipment and keep flammable items away.
Candle Safety – Believe it or not, candle fires caused over $438 million in property damage from 2006-2010. As with heating sources,
be sure you clear the area around your candles from anything that is flammable, particularly decorations, and extinguish them before you go to sleep.
With these five simple tips you can help prevent a fire disaster this winter. Many of these tips also apply to businesses as well, so feel free to share them with whoever is in charge of decorating at your workplace. If you'd like to learn more, you can check out the NFPA's blog, which includes a great informational video as well as some other tips.
Related Articles