Fire Pump Parts & Accessories Availability
March 8, 2016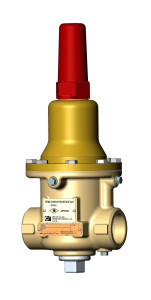 We know it can be difficult to not only find replacement parts and accessories for your fire pumps, but when you finally do find them the turnaround times are often not acceptable. At Steven Brown & Associates we've decided to eliminate both problems by offering a wide variety of replacement parts for the fire pump industry that also ship out quickly. This helps get your fire protection systems operating normally again as soon as possible, which is great news for everyone involved!
Long time customers have come to rely on us for their both large and small jockey pump emergencies. Whether it's through Aurora's "Quick Ship Program" for larger jockey pumps, or direct from our warehouse for smaller jockey pumps, we're relied on frequently for accurate and fast turnaround on our jockey pumps.
We've also extended this level of service and speed to a wide variety of other fire pump replacement parts. Since we also keep most of the parts offered on hand in our offices, we can direct ship them for your convenience.
If you're looking for cash acme relief valves, Kunkle relief valves, Cla-Val relief valves, Mercoid pressure switches, gauges, Aurora pump parts and repack kits, or any other fire pump part or accessory, we encourage you to reach out to our team here at Steven Brown & Associates for pricing and availability.
Related Articles