Steven Brown to Speak at 2017 ASCET Conference
September 12, 2017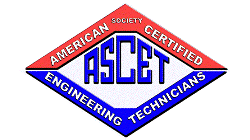 Our own president and CEO Steven Brown will be making the trip to the Valley Forge Casino and Spa in King of Prussia on November 9, 2017 to speak at the annual American Society of Certified Engineering Technicians conference. Learn more about the ASCET conference and what Steven will be speaking about below.
What is the ASCET conference?
The 2017 ASCET conference is billed as a "can't miss event for engineering technicians in the alarm, sprinkler, civil and security professions." There are numerous benefits to attending, including:
Discovering the latest products and technologies
Attending training sessions on the latest advancements
Pursuing continuing professional development that counts towards your NICET recertification (up to 9!)
When is it?
Registration for those who don't pre-register starts at 7 AM and runs through 8 AM on Thursday, November 9. You can tour the expo hall and visit with vendors from 8 AM to 4:30 PM, then attend a social hour and awards ceremony from 4:30 PM to 6 PM.
Who's attending?
Steven Brown & Associates will be joined by a variety of other vendors. You can browse the current list of 2017 ASCET vendors here.
How much does it cost and where do I register?
Registration costs range from $50 to $225 depending on your current standing and whether or not you take advantage of the early bird discounts for registering before the end of August.
Early Bird ASCET National Members & Fire Marshalls – $95 (before August 31)
ASCET National Members – $120 (September 1 through November 8)
Early Bird Non-Member – $125 (before August 31)
Non-Member – $120 (September 1 through November 8)
Spouse/Guest lunch ticket – $50
You may also choose to register the day of the event for $225, though no discounts will be provided. You can take advantage of discounted pricing through ASCET's online registration form.
When does Steven Brown present and what is the topic?
Steven will be discussing common problems that are often overlooked when ordering fire pumps, and how to select the appropriate rating and model. Fire pumps, curves and design topics, along with jockey pump curve and selection, will be covered from the perspective of a designer or engineer. You can join us for this discussion from 3:30 to 4:30 PM. The exact location has yet to be determined, but we'll update this blog as soon as a location is set.
We hope to see you there!
Related Articles