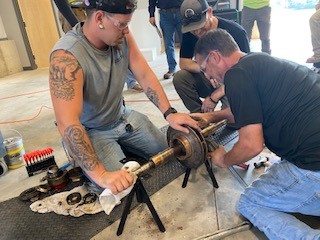 Fire University: Training the Future of Fire Protection Maintenance
August 22, 2022
How do professionals in the fire protection industry keep up to date regarding the proper operation, inspection, and servicing of fire pumps? The quantity of fire pump installations continues to grow, but the supply of qualified fire equipment maintenance technicians required to service them is simply not keeping pace.
Fire University, in Penns Grove NJ, has arrived just in time to help address this problem by fine-tuning field training and education for professionals working in the fire protection field.
What is Fire University?
Fire University and its dedicated team worked tirelessly to open its door just last year, becoming a valuable provider of technical education and practical live training for the fire protection industry. Located in Penn's Grove, NJ, Fire University offers a state-of-the-art educational facility with capabilities to train in both a classroom and wet lab setting. Fire University trains firefighters, fire inspectors, and individuals in the fire safety and protection and plumbing industries. Fire University's focus of training is on the theory and hands-on application of fire sprinkler systems, backflow preventers, and alarm systems. As a nationally recognized and ASSE-approved and ICC-preferred provider, Fire University is a locally founded leading training facility.
Fire Pump Service Workshop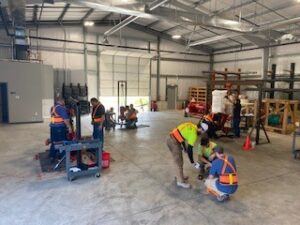 At Steven Brown & Associates we understand the importance of teaching a younger generation of fire protection professionals, as well as finetuning the knowledge of seasoned technicians already in the field. The fire protection industry is always evolving and growing and the need for trained professionals to service and repair currently installed equipment is also growing.  As anyone familiar with the industry knows, there aren't many people outside this specialty field that won't respond with a blank stare after asking what you do for work. Our goal is to change that by creating confidence in repairing and maintaining fire pumps and fire controllers within the industry. As the country's infrastructure grows, there is an increased need for trained individuals who understand the importance of fire protection and have the knowledge to provide new installations and maintain existing systems. And we are up for the challenge!
Hands-On Fire Safety Training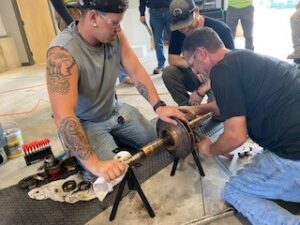 In conjunction with Fire University, our office has developed a hands-on workshop for servicing fire pumps. We are pleased to say that our first-ever event in July went off without a hitch and we now have technicians from as far away as California to New Jersey who finished our program fully capable and confident in repairing a fire pump. We are excited to continue these courses as well as develop additional education for the continuation of experts in the field.
Our next workshop is being held on October 26th & 27th at Fire University. We look forward to seeing some familiar faces along with the new ones.
If you're interested in signing up for the October Fire Pump Service Hands-On Workshop, you can click the link below:
Related Articles