Thank you, Emergency Personnel
March 23, 2020
Steven Brown and Associates wants to extend a heartfelt thank-you to all emergency personnel and first responders who must navigate this global pandemic on the front lines, essential to the safety of their communities. They put their lives on the line to keep us safe.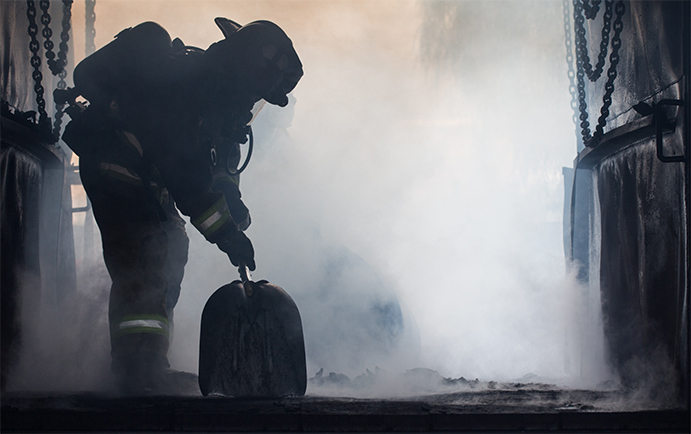 As a lead supplier of fire pumps and fire safety products, we are keenly aware of the fortitude displayed by those whose job it is to protect citizens and those who volunteer for this noble task, from firefighters and law enforcement to emergency medical technicians and all personnel engaged in emergency management functions.
These emergency responders courageously protect us while having to follow new, dynamic procedures to also protect themselves from COVID-19 and proceed on the job.
The novel coronavirus pandemic heightens the critical role emergency personnel play in preparing for and responding to those in need of help during this international state of threat. In the face of unprecedented challenges during the global pandemic, first responders and fire personnel demonstrated unwavering dedication and resilience. Their selfless commitment to the well-being of our communities has been a beacon of hope during these trying times. Whether bravely confronting the frontlines of healthcare emergencies or tirelessly combating the spread of the virus, those tireless efforts have not gone unnoticed and were a source of inspiration, reminding us all of the extraordinary strength that resides within our communities. We want to express our heartfelt appreciation for that service.
As the pandemic raged on, the role of first responders and fire personnel became even more critical, showcasing the true essence of heroism. That ongoing commitment to public safety and well-being reminds us that even in the darkest times, there are individuals who shine brightly to guide us through. We express our deepest thanks for your service, and we stand in solidarity with you, recognizing the immeasurable impact you have had on our communities during this unprecedented period.
Our gratitude cannot be fully expressed through these words. Steven Brown and Associates humbly extends this thank-you to all emergency staff during this global pandemic.
Related Articles