Manufacturer Spotlight Series: Peerless Pumps
January 23, 2017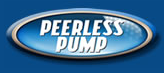 Throughout the month of January, Steven Brown & Associates is celebrating the manufacturers who make our jobs much easier by offering superior products at great prices. The first two manufacturers detailed in our series were Aurora and Metron, so if you missed either of those two, we encourage you to check them out.
Next up in our fire pump spotlight series is Peerless Pump. A recent addition to the Steven Brown & Associates lineup of fire pumps, Peerless Pump is one of the largest manufacturers of vertical pumps in the industry. Not only does Peerless Pump feature top-quality, reliable fire pumps, it also carries fire pump drives, controls, accessories and more.
Like Aurora, Peerless Pump serves more industries than just fire protection:
Agricultural
Commercial
Industrial
Municipal
Process
Power
If you're comparing Peerless with other fire pump manufacturers, you may be wondering what makes them stand out. Here are some of the reasons buyers choose Peerless Pumps:
Accurate, predetermined costs
Factory, hydrostatic, string, and mag testing
State of the art designs
Worldwide technical support
Customers trust the over 70 years of design, engineering and manufacturing expertise offered by the folks at Peerless Pump, who have done thousands of vertical pump unit installations (both single and multiple) around the world.
As with our other fire pump product offerings, if you need service, have questions, or want to order Peerless fire pumps or parts, don't hesitate to give us a call at 302-652-4722. Steven Brown & Associates is the mid-Atlantic's premier source for fire pump sales and service.
Related Articles