NFPA Conference & Expo 2019: Will We See You There?
June 11, 2019
We at Steven Brown & Associates are thrilled to be attending the NFPA Conference & Expo next week, June 17-20, in San Antonio, Texas! For three days, we'll be attending educational sessions, exploring brand-new products from over 350 industry suppliers, and networking with professionals from around the world.
What is the NFPA Conference & Expo?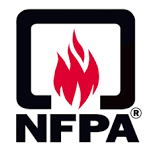 The NFPA Conference & Expo is a yearly convention that brings companies dedicated to meeting and maintaining compliance with prevailing fire codes all together under one roof for collaboration. It also showcases new industry standards in design, construction, and operation of buildings and facilities so that they are the safest they can be in case of an emergency situation.
What Will We Do?
At the Expo, we will have the opportunity to evaluate thousands of state-of-the-art products over three days, meet the experts at each booth to compare business strategies, and stay current with the latest innovations to keep our customers safe. The NFPA will also have a booth, at which we can learn about the 300+ consensus codes, latest research, training opportunities, outreach, and advocacy for fire protection.
We'll also have the chance to choose from over 120 education sessions on a variety of fire safety topics ranging from inspection criteria to the future of healthcare regulations. Not only will we be receiving this information from some of the most widely-acclaimed professionals in our industry, but we'll also have the opportunity to network with those same professionals and exchange information for further communication.
This conference and expo are an extremely important opportunity for us to attend, as we will receive information and see new innovations in action that could lead to the next big fire-prevention breakthrough. Our goal is to keep our customers safe in any way we can – by bringing these new technologies and ideas back to you, we can advance your protection and help give you the peace of mind you need for your business.
If you're a business looking for fire education and solutions, consider attending the 2019 NFPA Conference & Expo in San Antonio, Texas next week! For more information about the expo or to inquire about our business, feel free to contact us at 302-652-4722.
Related Articles